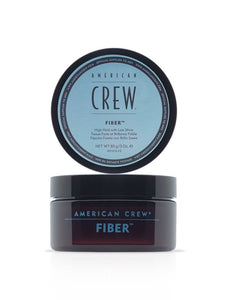 The American Crew Fiber provides a strong hold and low shine. Featuring a citrus scent, it's water based for easy removal.
American Crew's Fiber is one of the world's most popular hair products for men. This is thanks to its strong and pliable hold with low shine while helping to thicken, texturize and increase fullness in hair.
To use, apply a small amount to hair, working it from the roots upwards. Add another layer to increase hold if needed.
Strong hold, low shine finish
Water-based formula
Light, sweet citrus scent
Ideal for shorter styles